---
We specialize as a traditional Consumer Installment Lending Institution and include many loan products including Retail Auto loans to Direct Consumer Loans.
Our goal is to provide fast, friendly professional service to our customers. We are committed to the customers best interest, as that interest is our best interest. We have business relationships with many automobile dealers throughout our lending area. This equips us with the means to better meet our customer's auto purchase needs!
We pride ourselves on helping our customers satisfy their borrowing needs.
We stand ready to work with any customer who needs help with their payments provided they are willing to work with us. The goal of our payment collection policy is to see our customers get a good payment history with us, so that when they leave us, they can acquire prime loans. Our team has an average of 10+ years on the job, this means they are able to help address most challenges a customer might be experiencing.

We have invested in technology that can provide our customers fast, efficient service from loan approvals to processing payments.
---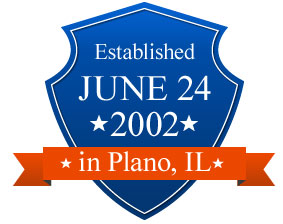 Peoples Credit Inc. was established on June 24th, 2002. We are located in Plano, IL.
---
Licensed by Illinois Dept. of Financial and Professional Regulation | Consumer Installment loan act